St. John School provides additional school services for our students and parents.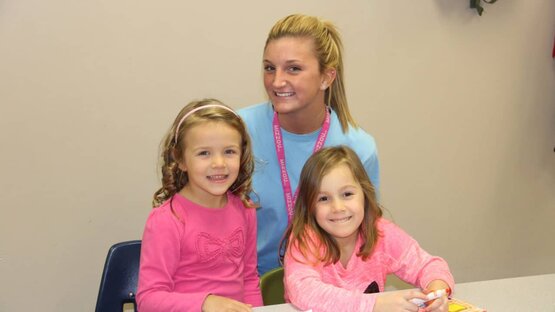 Extended Care
Our extended care program, known as Centered Care, provides care for children before and after school. We offer a competitive fee structure to meet our families' needs. Childcare is available before school from 7:00am to 8:15am and after school from 3:00pm to 6:00pm for all students.
Activities include structured homework time, themed enrichment time, recreation time and social interactions with different age groups. If you have any questions about our extended care program, please contact Kim Mocker, Centered Care Program Director.
Registration is available through in the family portal.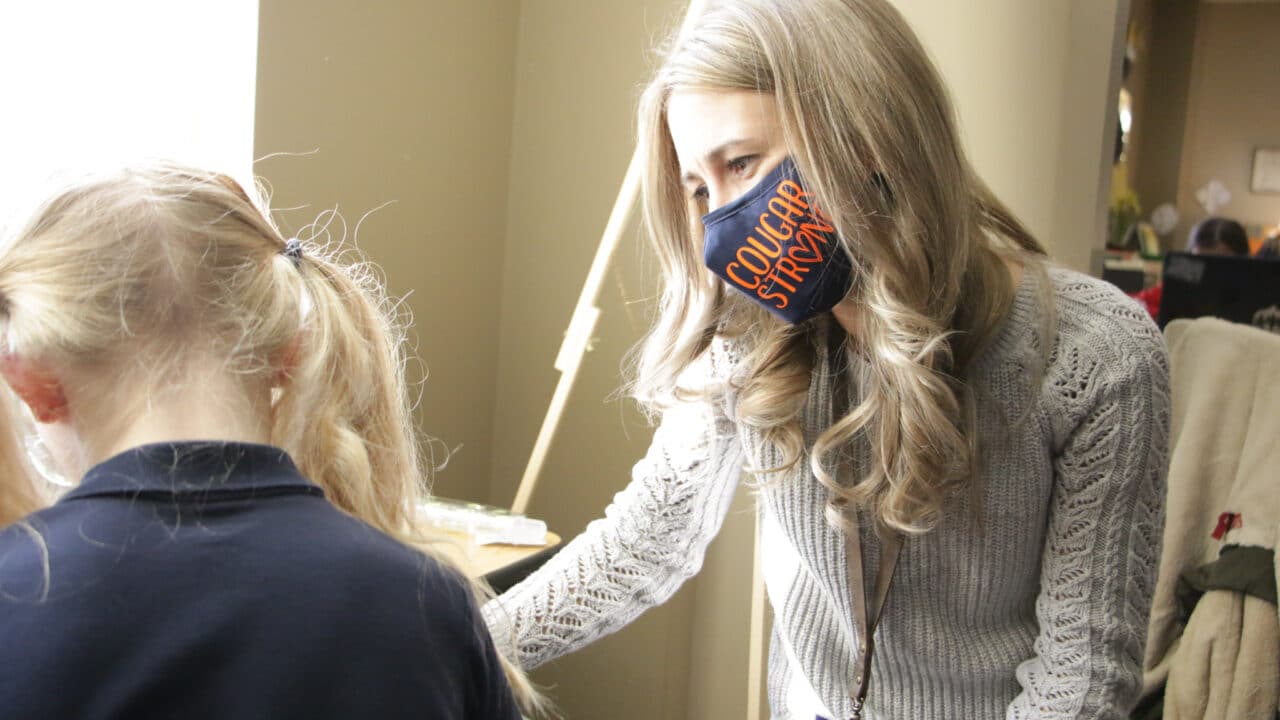 Learning Center
St. John School is fortunate to employ a credentialed learning specialist who manages our learning center. The primary objective of our learning center is to provide early observation and intervention related to learning issues so that teachers can partner with parents and students to maximize each child's potential.
Our learning specialist spends time observing students in classrooms and making recommendations to teachers about customizing strategies to enhance learning. If a learning issue is beyond the scope of the specialist's expertise, Special School District or other agency resources will be utilized or a referral will be made.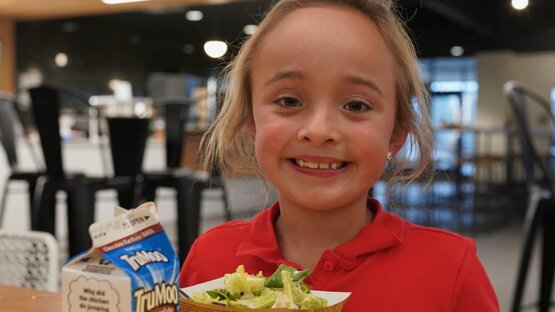 School Lunch Program
At St. John School, we realize that developing a healthy body is just as important as developing a healthy mind and spirit.
St. John School has partnered with Byrne Catering to offer healthy meals for students daily. Each school lunch includes a protein, fresh fruit, and fresh vegetable and is served with milk. While students can purchase school lunches they are also welcome to bring a lunch from home.
School Library
The school library has reading books and materials that promote curiosity and a sense of exploration.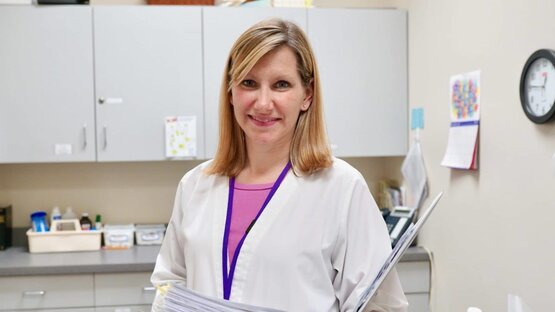 School Nurse & Counseling
We have an on-site school nurse and a counselor to help us meet our students' needs.
Schedule a Tour
These school services help to support the personalized attention we give to every student and their families. Ready to take the next step?