We give learners a place to grow.
St. John School, in partnership with the church and home, provides students with a foundation of faith and a desire for each child to develop their God-given abilities. This team of parents, students and teachers can make a strand of three that is not easily broken. We believe the promise found in Proverbs 22:6.
PURPOSE STATEMENT
St. John School cultivates confident learners and leaders our world is hungry for, by using an innovative approach, tailored design, and a focus on whole-person growth.
01
Academic Excellence
Maintaining a learning culture of high expectations and relevant rigor with low anxiety allows students to maximize their potential in all subject areas. St. John's Lutheran students routinely score in the 80th percentile or above when normed with other private schools administering the Stanford Achievement Test across the nation.
02
Leadership Development
Fostering personal confidence, character and a heart for service are goals at every level of the school. Middle School students are given multiple opportunities to demonstrate leadership with younger students, as part of their peer group, and in whole-school activities such as Chapel and fund raisers.
03
Spiritual Growth
Encouraging young people to draw nearer to their Savior and strengthen their Christian convictions is part of what sets St. John apart from other schools in the area. Through weekly Chapel, daily Bible study, prayer and mission projects, children come to know the love of Jesus and walk in the way that leads to eternal life.
04
Quality Learning Environment
Providing a safe and fun place to actively participate in their learning gives students the surroundings and resources to be truly successful. From our degreed and dedicated teaching staff to innovative technology integration, we are intentional about nurturing an environment of inquiry, respect and collaboration.
A Personalized Learning Academy
St. John School aligns with the core values of spiritual development, academic excellence, leadership and quality learning environment. With a distinctively Christian view of child development, we are carefully cultivating the gifts, personalities and passions that God has sown into each unique child.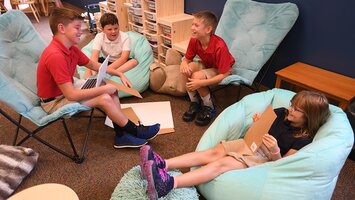 Academics
We are dedicated to providing educational opportunities to students 2 years old through 8th grade.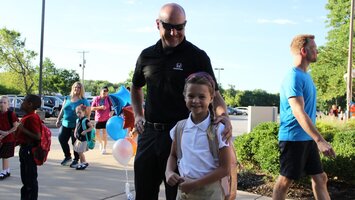 Parent Resources
New to St. John or just looking for helpful resources? We have what you need. Check out our parent resources.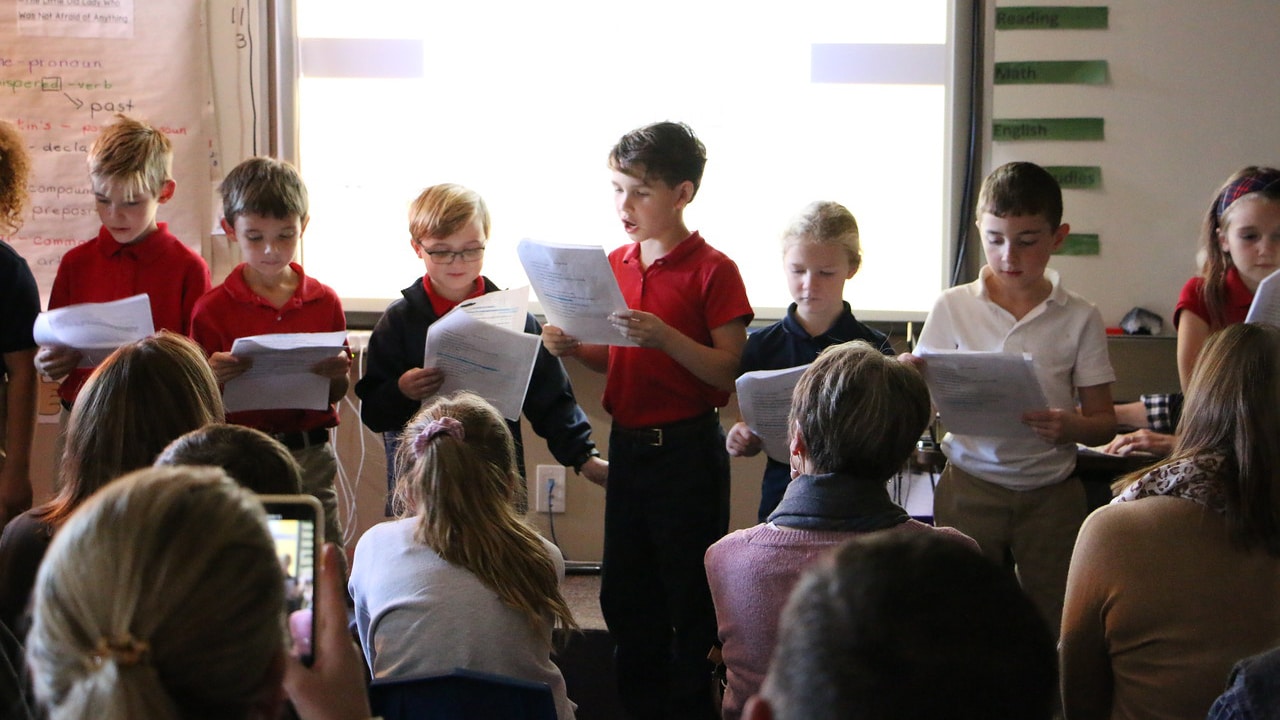 PTL Community
Get connected to our community of volunteers and parents as you support your child at St. John.
Ready to Schedule a Tour?
Get in touch with us to schedule your tour of St. John School and experience our unique learning environments.