You make a difference!
Knowing the school your student attends is important. We make it easy for you to stay involved in the learning process at St. John School and actively volunteer. Here are a few helpful resources that will better equip you to stay involved and active in your student's education.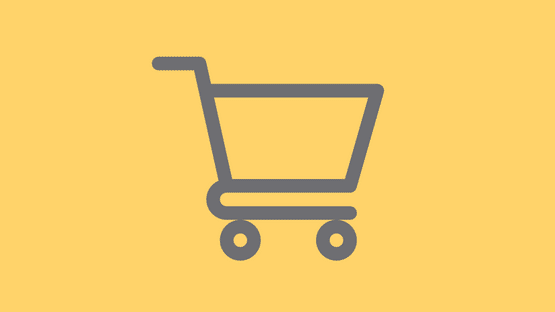 School Supply Lists
Download the complete set of 2020-2021 school supply lists and find an online retailer that works for you.
We know that tracking down all the supplies for the school year can be a challenge. New this year, we've worked to make that easier for you. Our supply lists have been added to five online retailers.
Here's to a smooth back-to-school shopping experience!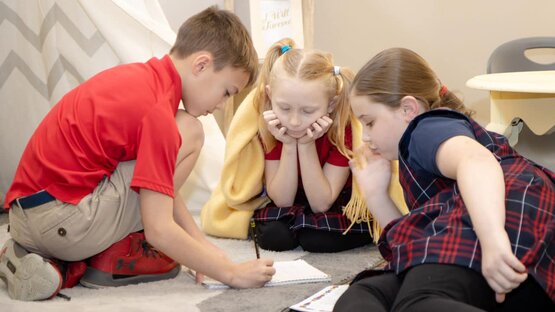 School Uniforms
Just Me Apparel and Lands' End carry all of our dress code requirements with the exception of school P.E. uniforms. You can obtain a logo uniform sweatshirt by ordering from the PTL Spirit Wear collection. P.E. uniforms are just for 5-8th grade and are handled by the P.E. staff who send out order forms to middle school families. To maintain consistency of style, color, and quality and to simplify selection, we recommend that families purchase all dress code items from:
Just Me Apparel
232 Old Sulfur Springs Road
Manchester, MO 63021
Phone: 636-391-3551
www.justmeapparel.com/
Lands' End
www.landsend.com/school
School Code: 900123209 800-469-2222

St. John School also offers a resale program for dress code apparel where you may purchase gently used clothing for your child. Resale shop items are available any time during the school day. Please contact the school office for more information.
Clothing purchased anywhere else must match the approved quality, colors, and styles.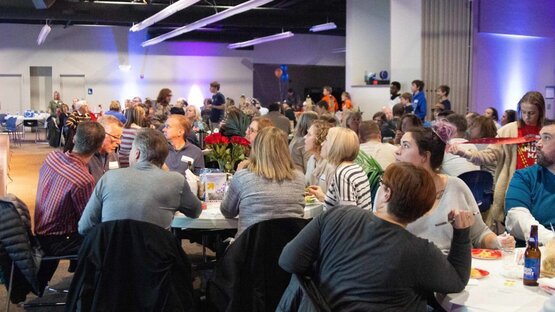 Parent Teacher League
When you get connected to the school by volunteering, not only does your child(ren) benefit, but you do as well. Our Parent Teacher League (PTL) provides financial support for the school, a network of volunteers to help create a variety of community-oriented events, and help with day-to-day activities. There's a lot to be done and we can't do it without your help.
Volunteer Opportunities
In addition to our Parent Teacher League, there are a variety of opportunities to serve at St. John School.
Top Golf Event • Seeking helpers for the day of the September 13th event.
Christmas Store • Seeking helpers to assist with coordinating December 3-4 event.
Father/Daughter Dance • Seeking additional co-chair to help coordinate February 6 event.
Raise Craze Fundraiser • Seeking 1 or 2 people to assist with planning the October fundraiser.
Yearbook • Co-Chairs & Committee Members Serve our St. John community while creating a piece of history! Help take and organize photos; coordinate with classroom photographers; assist with theme and design of the yearbook.
Prayer Warrior Leader • Oversees communication to classroom Prayer Warriors, prays for the needs of the school.
Auction Chair
Trivia Night Chair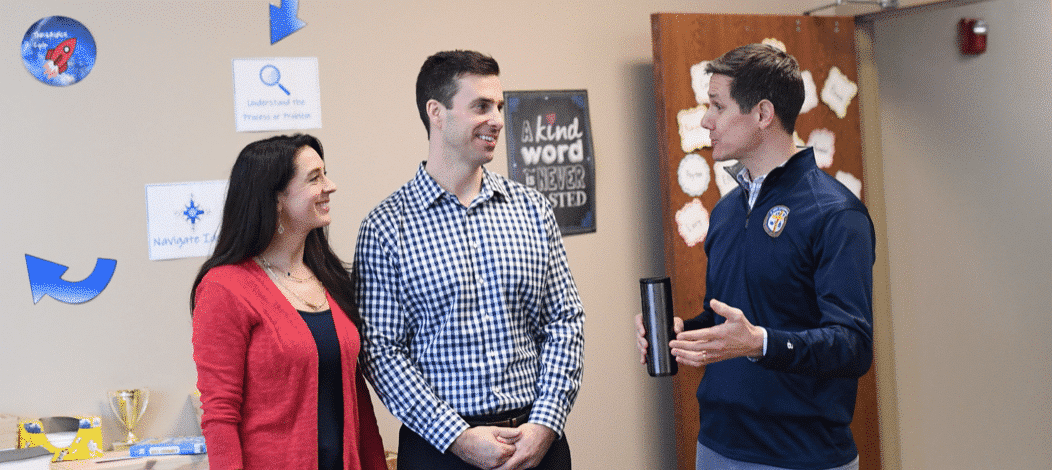 Handbook & Parent Communications
Communication between parents and school should be streamlined and concise. We strive to cut down on clutter while providing valuable insight into your student's learning experience. The handbook and a pair of apps are utilized to keep you up-to-date with important information.
We are currently updating the handbook for the upcoming 2020-2021 school year.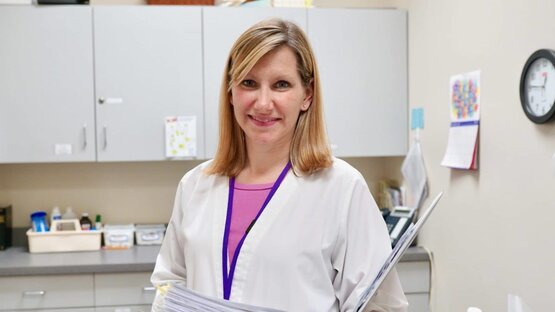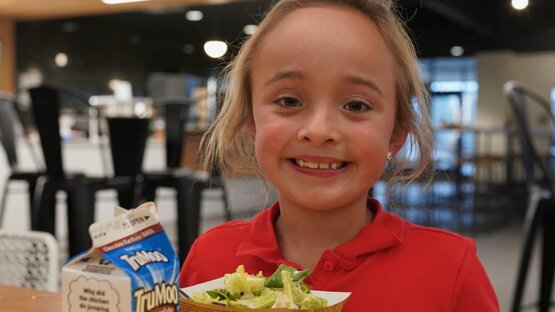 Lunch Program
In light of COVID-19 and food safety precautions, we are discontinuing our purchased lunch program.
Students will bring their own lunches from home, and eat in their classroom environment. Allergies will be taken into consideration per classroom.
We are considering offering for purchase a once-a-week catered lunch from a local eatery, such as Chick-fil-A, or Jimmy Johns, if there is sufficient parent interest.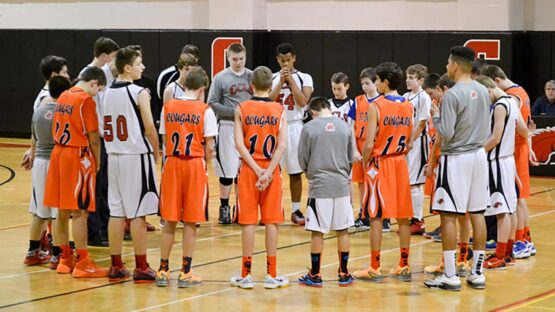 Sports
St. John has sports teams of all ages competing throughout the year. Stay up-to-date with team schedules and results at our sports portal.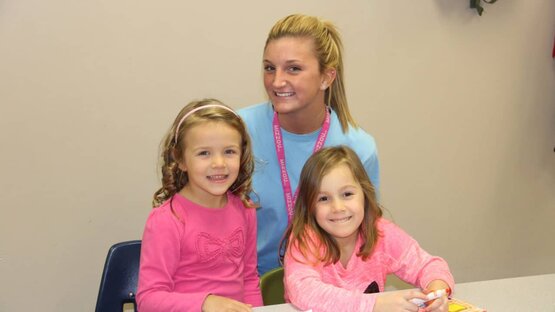 Before/After Care
Our before/after care program, known as Centered Care, provides care for children before and after school. We offer a competitive fee structure to meet our families' needs. Childcare is available before school from 7:00am to 8:15am and after school from 3:00pm to 6:00pm for all students.
Activities include structured homework time, themed enrichment time, recreation time, and social interactions with different age groups.
Re-Entry Plan
St. John School has developed its School Re-Entry Plan plan in order to provide an outstanding Christian Education for the 2020-2021 school year in response to the COVID-19 pandemic.
Meet The School Leadership Team
How can we help?
Let us know how we can serve your family! If there's additional information you'd like to learn about the parent experience, please contact us.