Internationally Accredited
Tailor-Designed
Project-Based Learning
Is your child being prepared for a rapidly-changing world?
We have all met individuals who are incredibly gifted academically, and yet struggle to connect and collaborate with others. Unfortunately, many schools are still set up in the factory-style model of education, teaching to the middle, preparing students for jobs that no longer exist.
In addition to offering highly-rated curriculum, we endeavor to equip our students with real-life success skills such as communication, collaboration, and self-regulation, while progressing along a learning path tailored to their learning style.
Learning Progression
Our school thoughtfully transitions students to the next grade level. Students who experience personalized learning and develop real-life success skills through our program are equipped to enter any high school learning environment with confidence.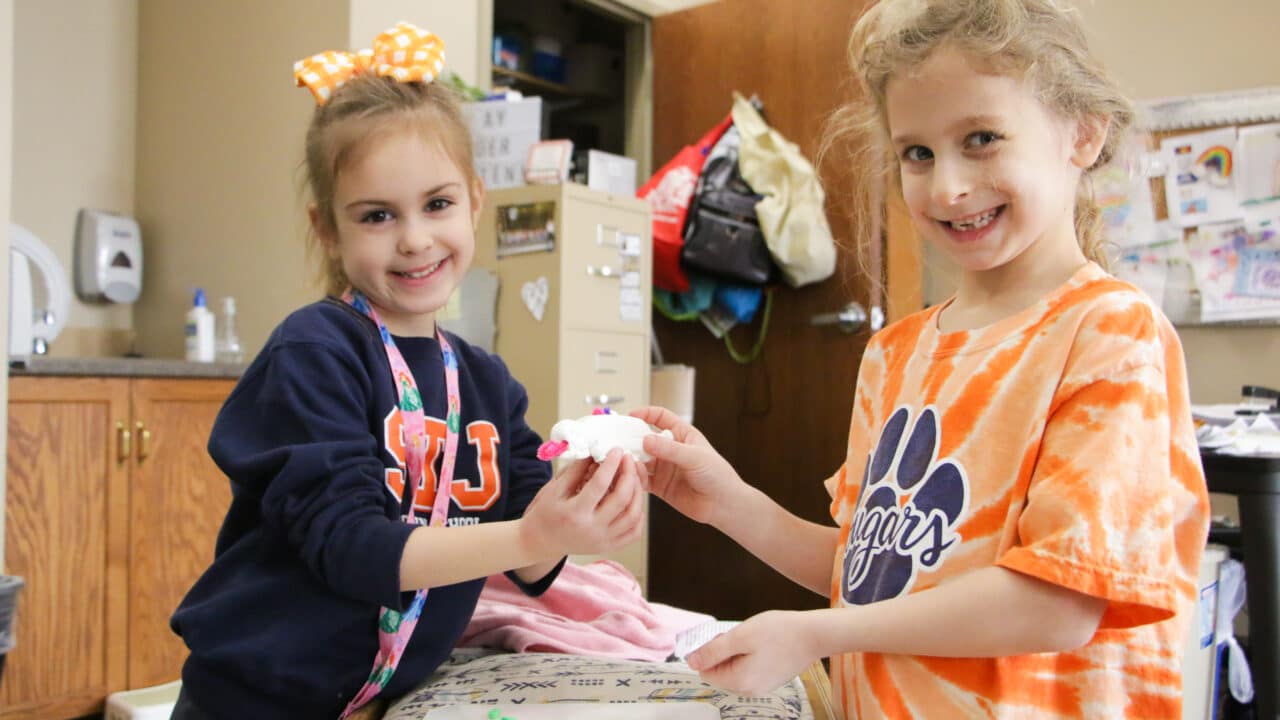 Curiosity
Kindergarten – 2nd Grade
The teacher directs, the student participates.
High direction, high example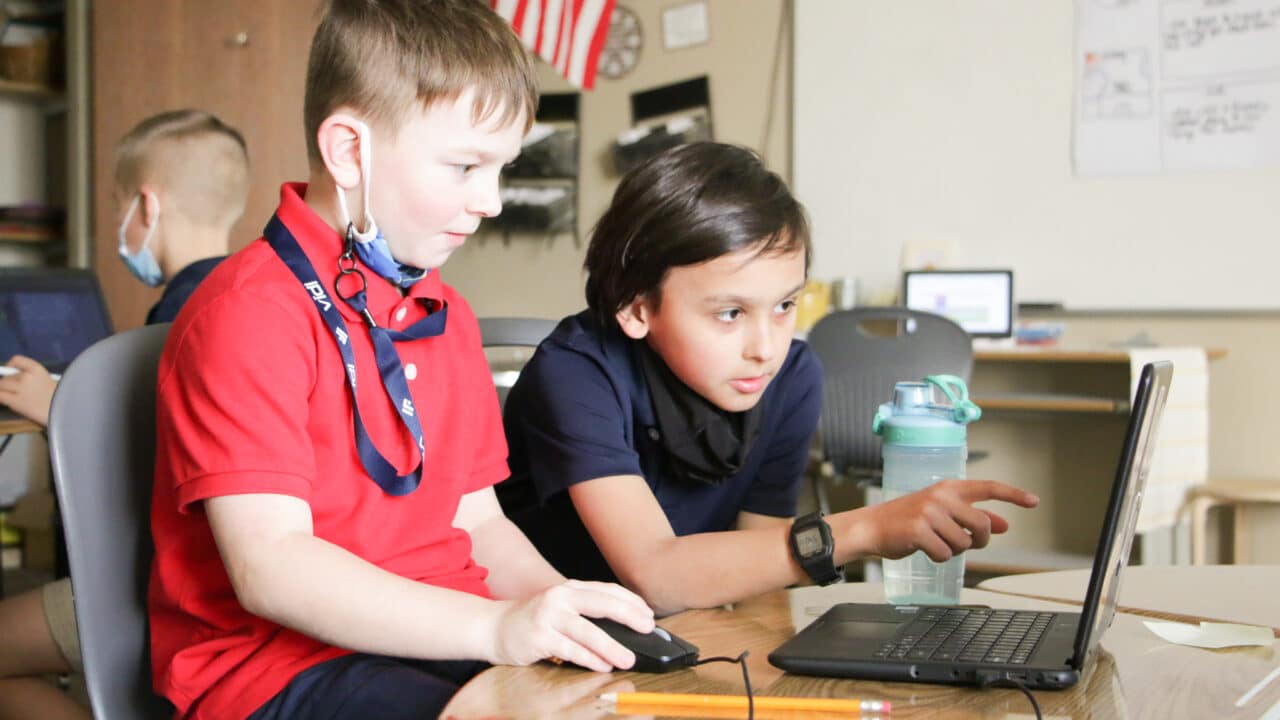 Competence
3rd-5th Grade
The teacher guides, the student collaborates.
High imitation, high interaction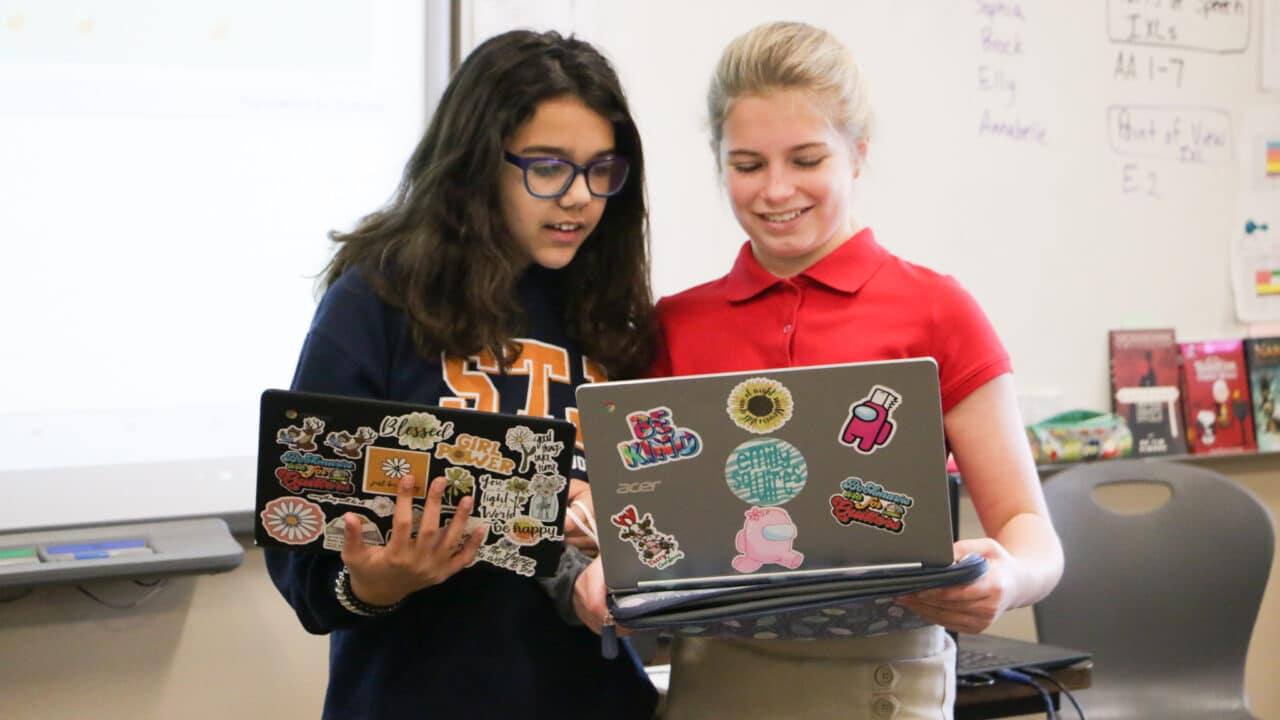 Confidence
6th-8th Grade
The student owns, the teacher mentors.
High discussion, high self-direction
Curriculum Components
Our faculty has carefully crafted our curriculum offerings. We strive to offer students, at every level, the best learning methodologies for the subject area – rather than a one-size-fits-all curriculum. Our approach is custom to our St. John School families, and has been recognized as "Best Practice" by multiple accrediting bodies.
Want to learn more about our curriculum?
Internationally Accredited
Our boys are SO happy. They are in an environment where they are coached, encouraged, challenged, and loved every day. The personalized learning approach has allowed them to excel academically and move forward in their curriculum when they are ready, rather than when everyone else is. Their social and emotional growth has been a joy to watch.

Tim & Marianne D.
Our son transferred to St. John for middle school. He has been able to take control of his schedule, and dedicate the time, energy, and focus that's required to succeed in each subject. He enjoys the varied approach that is more project-focused versus rote memorization.

Randy & Lynn S.
Each time we visited St. John School or met a teacher, an administrator, or family, it was very obvious that everyone is passionate about helping students explore their gifts, nurture those gifts, and challenge them to grow.

Michael & Sue K.

Schedule a Tour
Schedule a time to tour St. John School and discover how personalized learning can maximize your child's potential.