Learning that is tailor-designed for your student.
Students are naturally growth-minded, eager to become life-long learners and achievers. This mindset inspires our educational approach. At St. John, students experience personalized learning tailored to their unique gifts, strengths, and individual needs.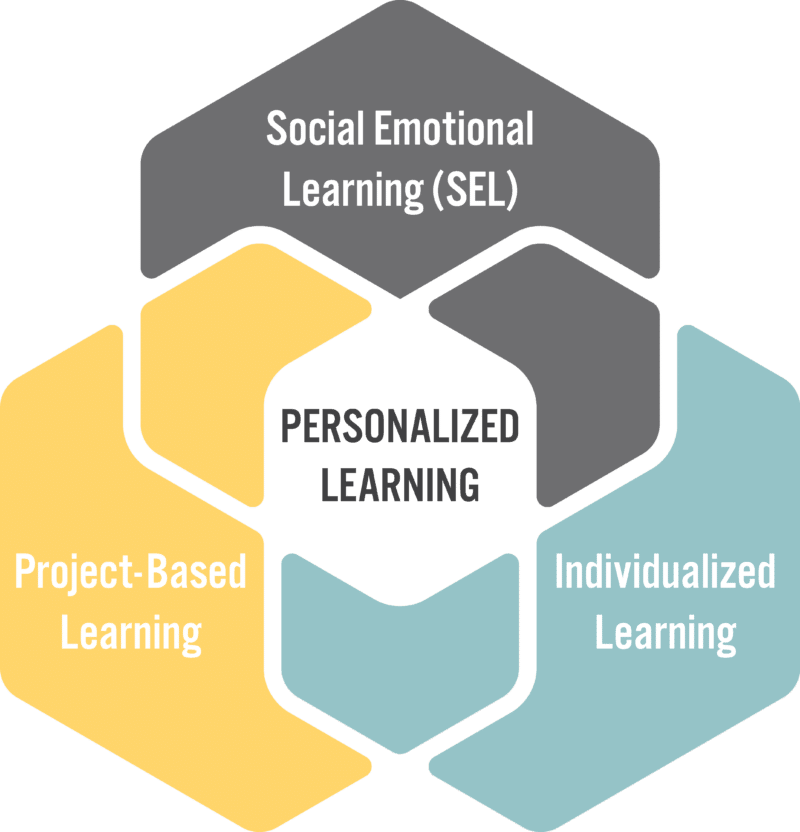 DOWNLOAD APPLICATION FOR EARLY CHILDHOOD
What Personalized Education Looks Like
Individualized Learning
St. John School provides a program structure that enables students to have more voice and choice in the direction of their learning. Students plan their own days in an environment that's comfortable for them.
Project-Based Learning
Utilizing the project-based approach of instruction provides students with a solid foundation for understanding key concepts and challenges them to take purposeful action with what they are learning.
Social-Emotional Learning
We seek to empower students by fostering a community where they feel supported and encouraged to stretch themselves, dig deeper, and feel comfortable in each learning opportunity.
The St. John School Difference
Research has shown that a project-based, learner-driven approach to education is the most successful at cultivating real-life success skills in students. Results show students performing above grade level and growing in social-emotional skills at exceptional rates.
A Place For Spiritual Growth
Our goal as a top private school in St. Louis County is for each child to develop a relationship with Jesus as their personal Savior and friend. We focus on character development by modeling Christ-like behavior. Through daily Jesus time, prayer, mission projects, and group worship, children learn about God's love for them and others.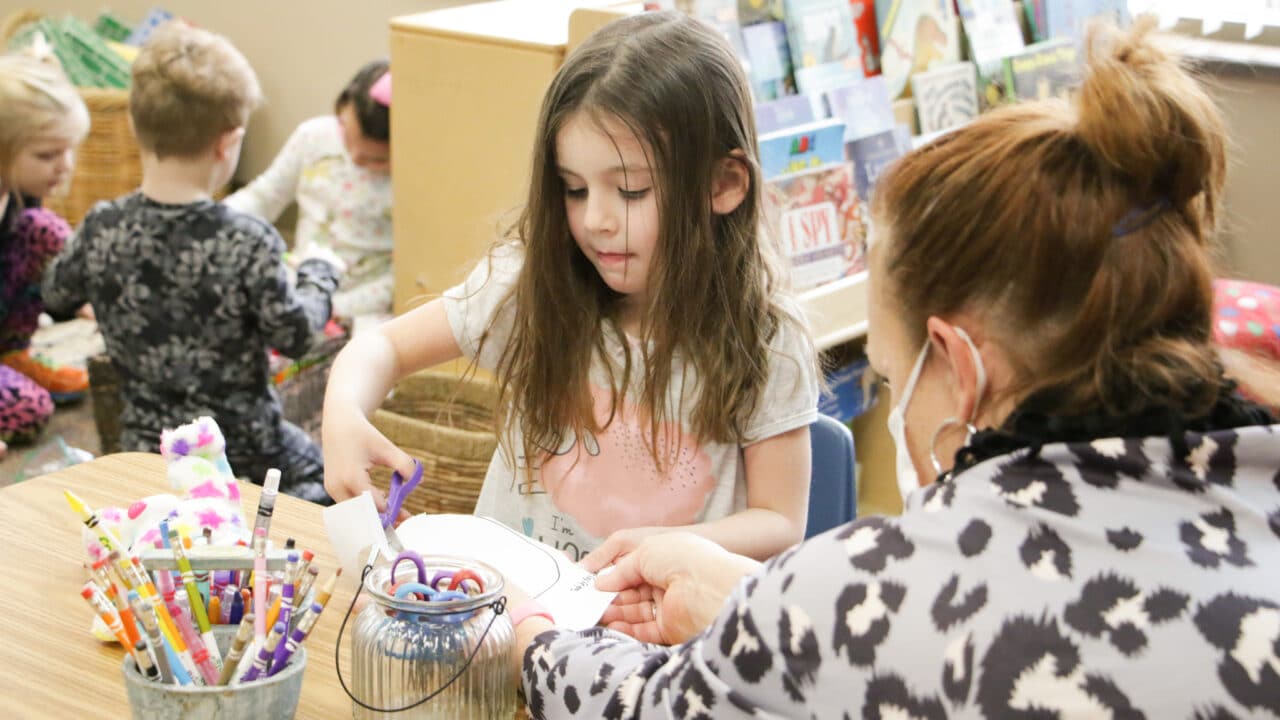 2 Years Old through Jr. Kindergarten
Our Early Childhood Center offers a distinctive Christian preschool program where classrooms are filled with beauty, students' minds and hands are challenged to think and explore, and teachers radiate love for their students and Jesus.
Full- and half-day program options.
Exceptional teacher-to-student ratios (7 to 1) as well as teacher assistants in most classes.
Faith foundation to develop God-given abilities.
Project-based learning with certified teachers in creative design studios.
Unique learning opportunities with an introduction to Spanish and computer skills as well as off-site field trips for children starting at 3 years old.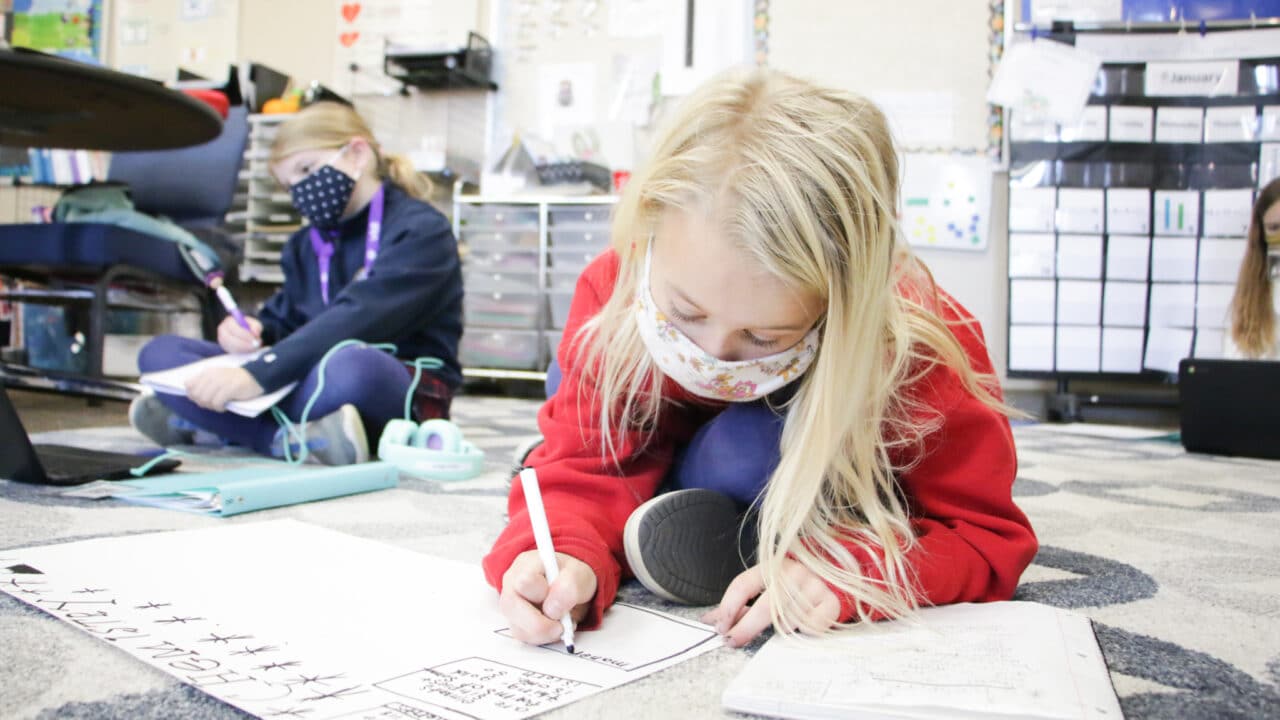 Kindergarten through 2nd Grade
Students are naturally curious, creative, and eager to learn. At St. John School, Kindergarten–2nd Grade fosters this value through a program that empowers student voice, provides age-appropriate choice, and utilizes hands-on activities that align with our personalized approach. Students experience a private school education that is tailored to their unique gifts, strengths, and individual needs.
Equip students for a changing world.
Personalize learning around your child's strengths and needs.
Focus on real-life success skills, teaching communication, collaboration, critical thinking skills, as well as how to be self-directing and self-advocating.
Encourage the growth of the whole student, academic, emotional, physical, and spiritual.
Build a community where students are encouraged to stretch themselves, dig deeper while still being supported.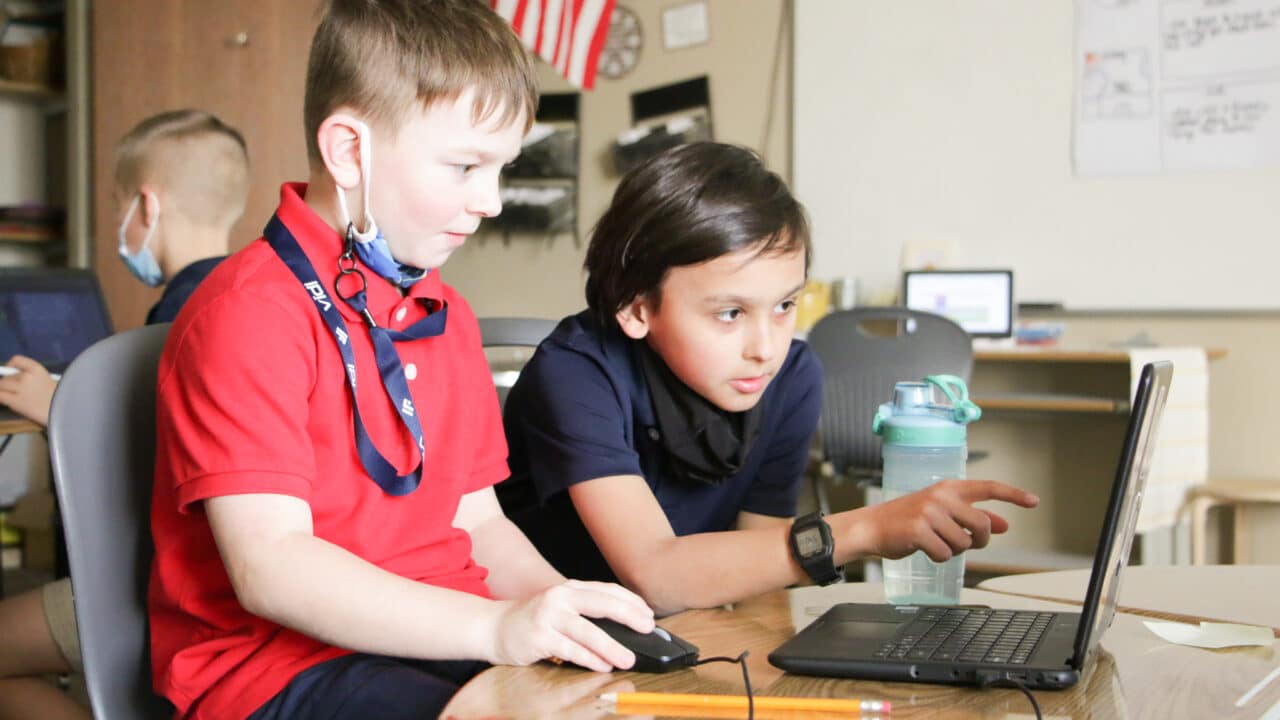 3rd – 5th Grade
Students enter a studio classroom environment. It's here they experience increased opportunities for self-direction and self-advocacy. Core content is delivered through a team-teaching approach and in multiple ways (digital and analog methods); reinforced through project-based learning experiences. Academics, real-life success skills, and social-emotional learning skills are prioritized through 1-on-1 advisory time with teachers.
Personalized learning tailored to each student's unique gifts, strengths, and individual needs.
Modern, interactive education in a warm, comfortable environment.
Cultivation of the whole person – academically, emotionally, physically, and spiritually.
Life success skills development that prepares students to be communicators, collaborators, and critical thinkers.
A supportive community, where students are encouraged to stretch themselves, dig deeper, and feel comfortable.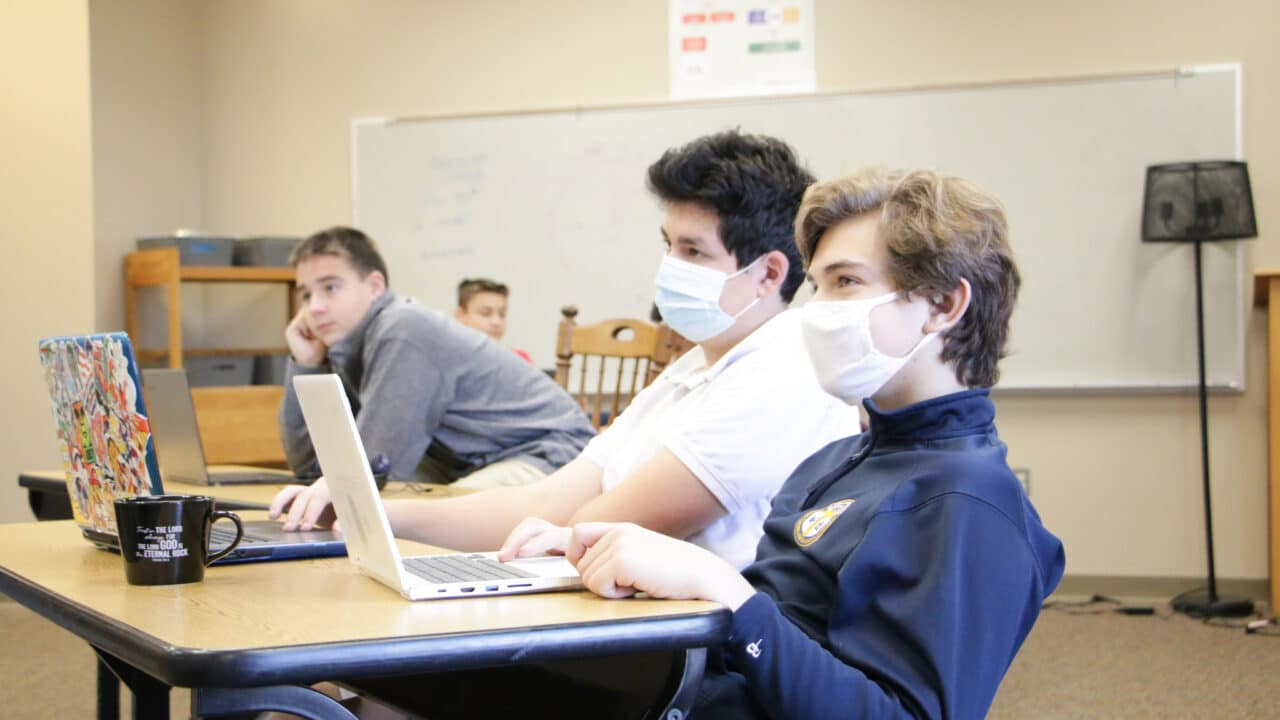 6th – 8th Grade
As students enter upper-grade levels, they continue to hone the success skills they have been learning as they prepare for their transition to high school. Students experience a rigorous, personalized curriculum, rotating through different learning spaces and teachers, and real-life project work that reinforces core concepts and competencies. Students continue to build independence and self-regulation by taking greater ownership of their schedules and coursework. The upper-grade levels have an increased focus on social-emotional learning to help students become confident learners and leaders in any high school environment.
Students in 6th grade begin exploring electives.
Students in grades 7 – 8 experience a full rotational block schedule.
Continued growth in communication skills, problem solving, creativity and faith during this important time in their lives.
Schedule a Tour
Schedule a time to tour St. John School and discover how personalized learning can maximize your child's potential.