Nurturing Curiosity
Developing Social Skills
Faith-Filled Environment
Choosing a great preschool for your child should be easy
It can be overwhelming when you're looking for your child's first school. You may have lots of questions or simply want to know when we're open. St. John School has been serving families like yours for over 150 years, and part of our mission is to provide parents with insight into the early childhood experience so you can make an informed decision. Whether you decide to attend St. John School or not, touring and talking with our staff will help you have the answers to the right questions.
Foundations of St. John Early Childhood Center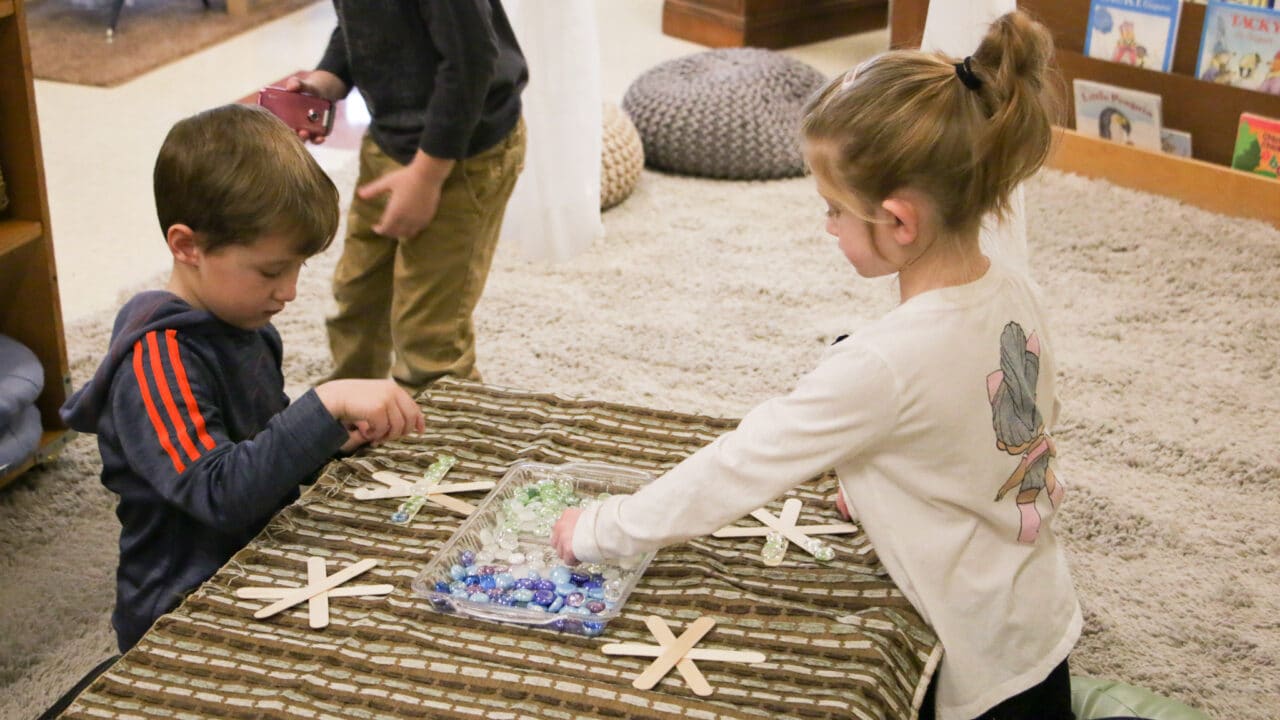 Curiosity Learning
This is one of the best terms to describe the education your child will experience. We want the natural wonder and curiosity of young ones to flourish. We give them choices from a very young age. We love sharing how this works in practice!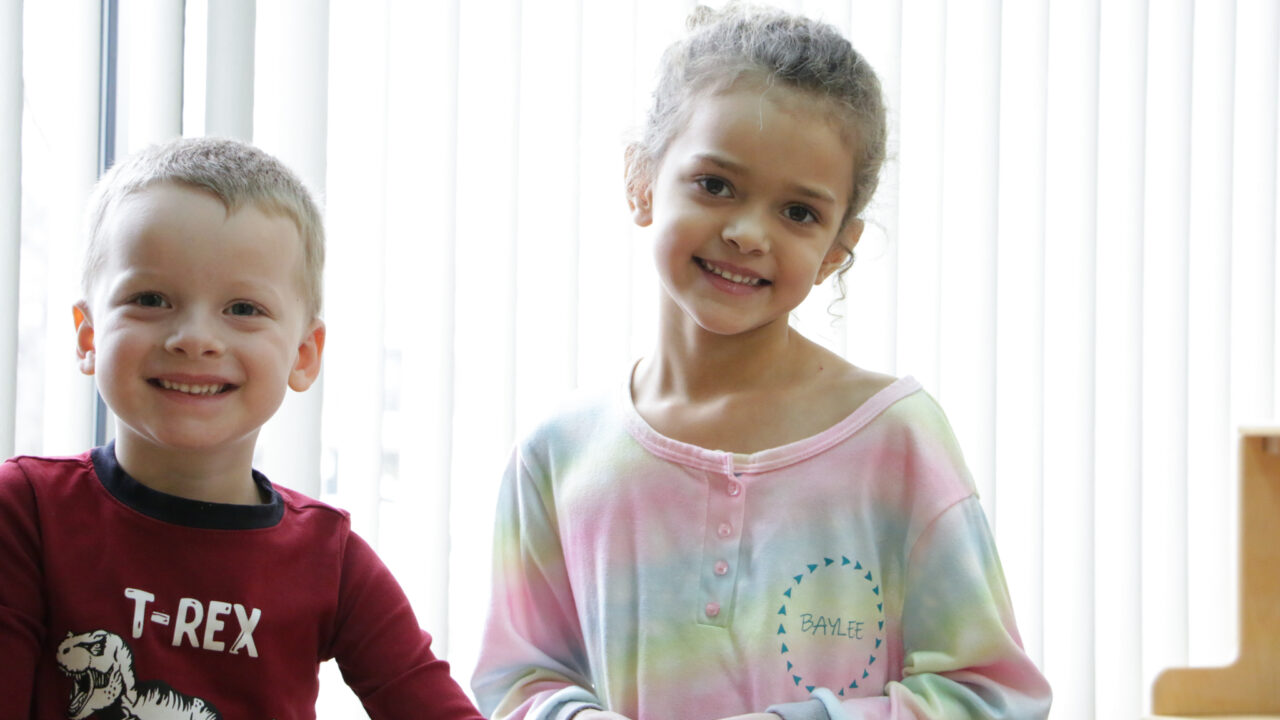 Social-Emotional Learning
At this age, your child will develop their social-emotional intelligence. They gain this through peer-based play, projects, and interaction.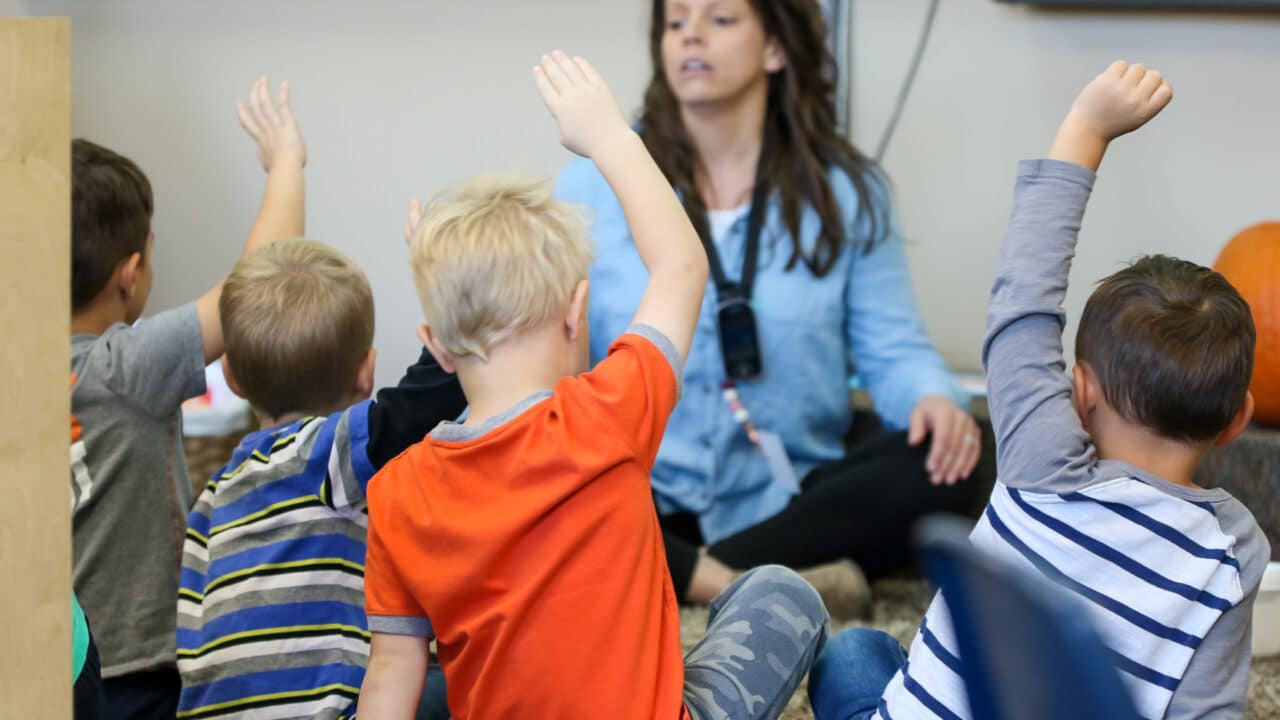 Faith-Filled Learning
Our classroom environments are designed to reinforce the instruction and guidance they receive at home. Our faith-filled approach is based in love and logic, helping children develop in a safe and nurturing community.
The Learning Environment
Inside and outside, little ones learn better when they are relaxed and comfortable. We've designed our classrooms to be beautiful, warm, inviting spaces that keep young learners at ease. Flexible spaces allow students to explore as they work through projects and connect with their peers. Students' minds and hands are challenged to think and explore, and teachers radiate love for their students and Jesus.
Tuition & Enrollment Details
Hours

Half Day Schedules: 8:30am – 11:30am
Full Day Schedule: 8:30am – 3:00pm
We offer a variety options depending on the number of days per week you'd prefer.
Tuition

The tuition varies based on age, days per week, etc. Download our tuition flyer to view our pricing model.
 Before & After Care

Before and after care is available beginning at 7:00am and ending at 6:00pm.
All the staff and teachers have been wonderful to work with and they genuinely care about each of my kiddos. We are greeted every single day with smiles and well wishes. My kids feel so safe and love school with their teachers and friends. 

Tara S.
Staff members are welcoming and provide a nurturing and supportive environment. Our kids always look forward to attending school and enjoy telling us about all of their learning experiences!

Kristin N.
The emphasis of the school is on developing kind, thoughtful, hard working young people – all while encouraging their faith. I know my daughter spends her school days getting a phenomenal education surrounded by the most loving, accepting, and kind hearted educators.

Casey G.
St. John Early Childhood Center in Ellisville, Missouri
St. John Early Childhood Center is for young ones age 2 – Junior Kindergarten. We utilize Project Construct, based on the Missouri Department of Education standards. This curriculum is process-oriented and is based on the premise that children learn best when they are actively involved in experiences to make learning meaningful. We seek to nurture the natural curiosity and wonder of young ones.
One of our goals as a Christian preschool is for each child to develop a relationship with Jesus as their personal Savior and friend. We focus on character development by modeling Christ-like behavior. Through daily Jesus time, prayer, mission projects, and group worship, children learn about God's love for them and others.
The St. John Early Childhood Center is located within driving distance of Ellisville, Ballwin, Chesterfield, Manchester, Wildwood, and Eureka.
Schedule a Tour
Discover St. John School's Early Childhood Center