St. John School in partnership with the church and home provides students with a foundation of faith and a desire for each child to develop their God-given abilities.
Schedule a Visit
Take a tour of the school and meet with an administrator. Contact us and we'll work with you to set up a personal tour.
Complete Application
Applications may be completed online and brought with you on your tour or brought to the school office at a later date. Transcripts will also need to be released at this point.
Set up a Shadow Day
Prospective students spend the day shadowing a current student to learn more about the St. John experience. Shadow days may be scheduled by contacting the school office at 636.779.2325.
Enrollment Decision Status
The timeline for enrollment decisions for St. John School are dependent on when transcripts are received.
Tuition Information
St. John School provides tuition assistance for every family who demonstrates financial need. All financial aid is based on the need or financial status of the student's family, the number of qualifying requests received and the amount of financial aid funds that are available for the given school year. The amount of assistance will not exceed 60% of the total cost of tuition. A student must be officially enrolled including payment of registration fee before applying for tuition assistance.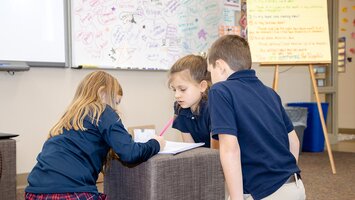 Academics
We are dedicated to providing educational opportunities to students 2 years old through 8th grade.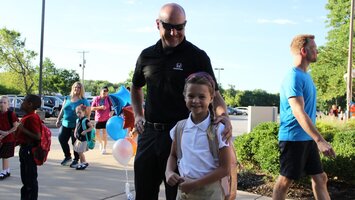 Parent Resources
New to St. John or just looking for helpful resources? We have what you need. Check out our parent resources.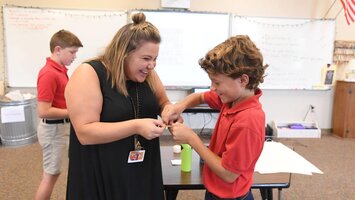 PTL Community
Get connected to our community of volunteers and parents as you support your child at St. John through Parent Teacher League.
Have Questions?
If you have any questions about enrollment, we can help you take the next step. Our office is open Monday through Friday from 9am to 4pm. 636-779-2325.