The Parent Advisory Council exists to:
Help evaluate and accomplish St. John School strategic objectives
Be an avenue for parental feedback.
If you see any of these people around campus, on the playground, or at a St. John sporting event, please feel free to introduce yourself. In addition, if you ever have any questions or concerns about St. John, and you'd like to hear a fellow parent's perspective, don't hesitate to ask anyone on the PAC.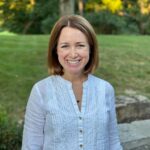 Jenny Albritton (Pathfinder BOD)
Kids: Sam – 1st (Mrs. Rosenthal); Madeline – EC 2 (Mrs. Jackson)
Our family has been a part of STJ since 2019 when our oldest started preschool and we love the community we've found here. I am actively involved at STJ and Pathfinder, where I serve on the Board of Directors.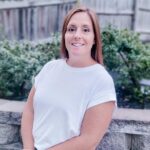 Donna Friedhoff (PTL President)
Kids: Kellyn – 3rd (Mrs. Meckes); Joseph – 1st (Mrs. Rosenthal); Audrey – EC 4 (Mrs. Pesek)
Hi, my name is Donna Friedhoff. I've been married to Joe almost 10 years, we have 3 amazing children! I'm an Operations Manger for a financial firm, an active member at Pathfinder Church, and President of the PTL board.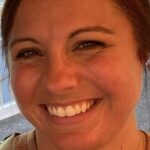 Jessica Bowman
Kids: Adeline – 3rd (Mrs. Jameson); Kinsley – EC 4 (Mrs. Pesek)
I am a mom (2 daughters), wife (married for 10 years), and special education teacher (16 years). This is my family's second year at St. John.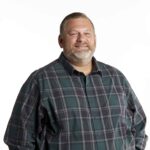 Andy Christoff
Kids: Daphne – 2nd (Miss Harden); Sawyer – K (Miss Worth)
I grew up in St. Louis and our family moved to Ballwin 4 years ago. I come from a large family who still has annual Reunions every summer (for over 55 years!). I work for a General Contractor, spend most evenings and weekends taking the kids to their extracurricular activities, and when I can, I volunteer at Pathfinder and St. John School.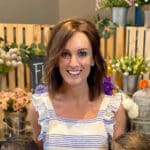 Amanda Feldman
Kids: Cooper – 1st (Miss Tucker); Corbin – K (Mrs. Martin)
I am a wife and mom to Cooper and Corbin. In my spare time I love to work out, binge TV shows, read, travel, and attend every activity/sport my boys are involved in (and that's A LOT!). This is my family's fourth year at St. John School and I love the community we have built and the devotion my children receive while away from home.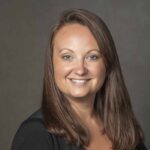 Katy Meers
Kids: Braden (9th grade at LuSo and 2023 alumnus of St. John); Chase – 7th (Mrs. Obermeyer); and Addy – 4th (Mrs. Meckes)
Katy Meers is the Director of Special Education for the Affton School District and has been a supporter of St. John since her family moved here in 2013. Katy and her husband, Ryan, have three amazing children!
Krista Schweiss
Kids: Genevieve, Henry
My name is Krista Schweiss. Here at St. John School I have a daughter in the 6th grade studio and a son in 3rd grade studio. I have been a member at Pathfinder Church since childhood and attended St. John School.  I have enjoyed volunteering for various school programs including the Christmas store, basketball, cross country, and the school auction. For 5 years I also assisted / directed the St. John School CYC Soccer program. This place has been instrumental in my life and continues to be equally impactful to my family. I always strive to extend the blessings I have found here, so that others may experience the kind of honest, gracious and loving community St. John offers.
Tyler Bergtholdt
Kids: Landon and Taylor Bergtholdt – 1st grade (Miss Tucker) and Colton Bergtholdt – 18mos and soon to be in EC
My family and I started attending church at Pathfinder in 2016 after my wife and I moved to the area from North County. We were searching for a community to raise our newborn twins in and we were blessed to not only find a great church but also a great school in St. John. One of my favorite activities I've found with St. John is coaching kids for both CYC and club level sports. Go Cougars!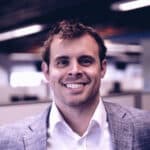 Chris Hawkins
Kids: Henry 3rd (Jameson), Emmy 1st (Tucker), Molly JrK (Diedrich)
Our family joined the St. John community in 2021 and couldn't be happier to be here with the wonderful teachers, administrators, and families we have met. My background is in finance and operations, and I'm an alum of Mizzou and WashU with a passion for helping people and making things better, so it's a privilege to be part of the PAC. In my spare time, I love playing with my kids and attending their extracurriculars, walking/hiking with our three dogs, and traveling with my wife (Ellie) who is also part of the St. John community teaching in the EC program.