Our library's acquisitions, organization and maintenance are all managed by parent volunteers who generously give of their time and talents.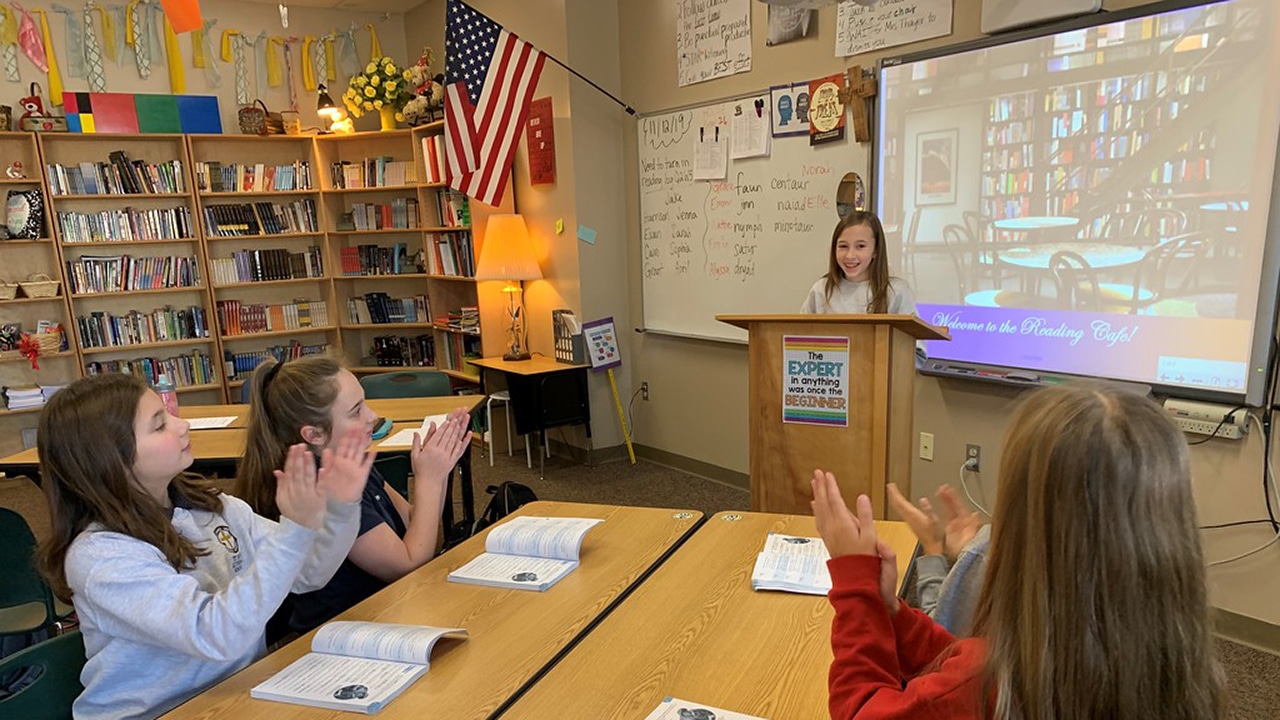 St. John School Library
Our school library is a beautiful and cozy, centrally-located space that houses more than 10,000 volumes. Each class visits the library at least once per week. Our library also extends to classrooms, which have smaller collections of books appropriate to the developmental stages of students at the grade level. This allows students to readily spend even a few minutes in independent reading if they complete an activity before their classmates. Students set reading goals and are able to take reading comprehension quizzes online.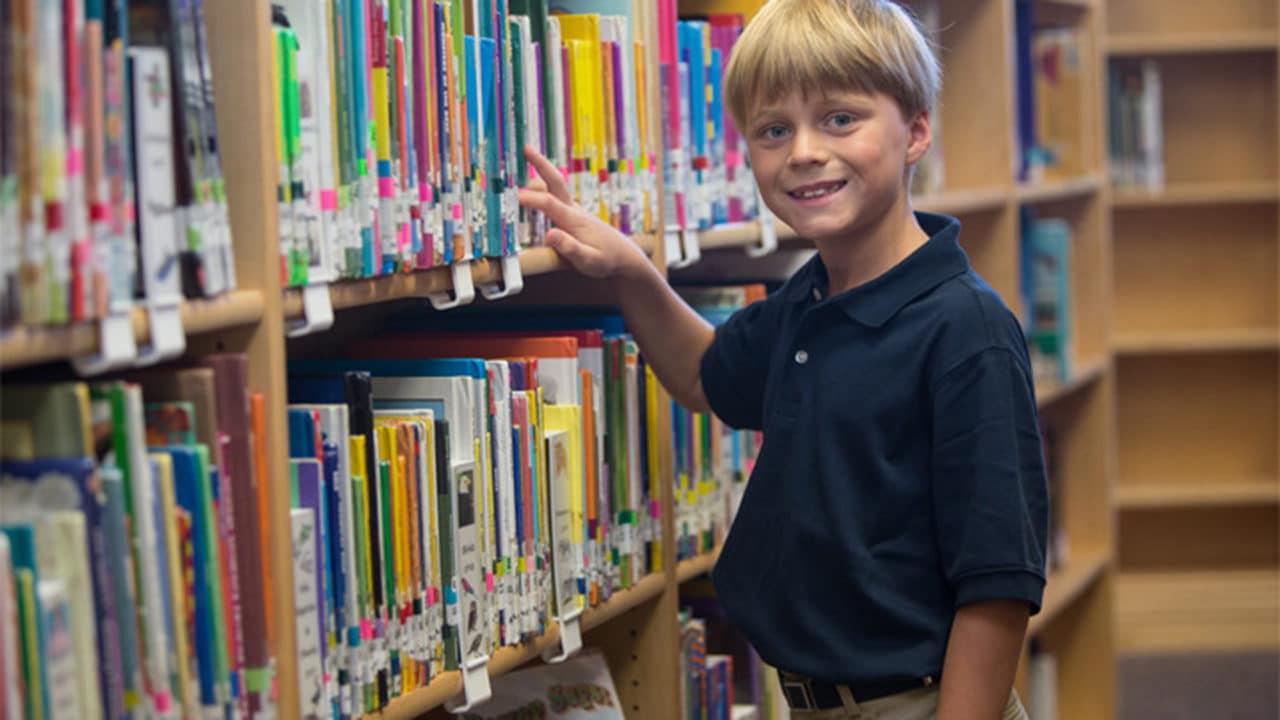 Accelerated Reader Program
First through eighth grade students take quarterly STAR Reading tests in the lab to monitor reading performance and have the opportunity to use Accelerated Reader (AR or ACR) quizzes in coordination with the reading program. We now have access to more than 4,100 titles.
Explore the Library!
Schedule a tour today and let us know that you'd like to explore the library space. We'll customize your tour to include a visit to the library.