Bringing An Innovative Approach to Private School Education
Developing Real-Life Success Skills For the Future Leaders of Wildwood, Missouri
At St. John School, we offer a unique education model where individualized learning is personalized based on the various styles of students. We are not your traditional private school in Wildwood. Our smaller classroom sizes bring much more efficient learning opportunities where more 1 on 1 time with teachers and projects help build on self-direction and advocating. Our curriculum expands beyond the classroom and into the digital age with our BYOD (Bring Your Own Device) initiative. Students are encouraged to bring their own computer of choice and use their proficiency with technology to help establish much more efficient learning through digital education.
Individualized Learning
Utilizing a personalized structure provides students with opportunities for self-direction and say in their learning. The chances to plan out their days contributes to a comfortable learning environment full of freedom and support.
Project-Based Learning
With project-based learning, St. John is able to provide students in Wildwood with a strong foundation for the challenges and concepts that future opportunities will bring. Using a variety of cognitive skills, students are encouraged to dig deeper and build themselves up as confident learners and leaders.
Social-Emotional Learning
The St. John difference lies in our ability to make our students feel the support and encouragement they need to grow and believe in their strengths as a scholar. We are a community of learners, and we encourage and support our students to be themselves and stretch their levels of thinking.
Wildwood's Choice for Christian Learning
As a top private school in West St. Louis County, St. John is here to provide an educational option in Wildwood that combines innovative learning with spiritual growth. With a population of over 35,517 this growing community now has a Christian School that focuses beyond traditional education tactics. Character development plays a prominent role in our curriculum. We teach our students to be naturally curious and creative and ensure that the projects they work on build upon that. As they grow older, students become exposed to more opportunities for self-direction, team-teaching, and independent projects. With these tactics in mind, we aim to give the students of Wildwood the chance to grow in their education and their abilities as people.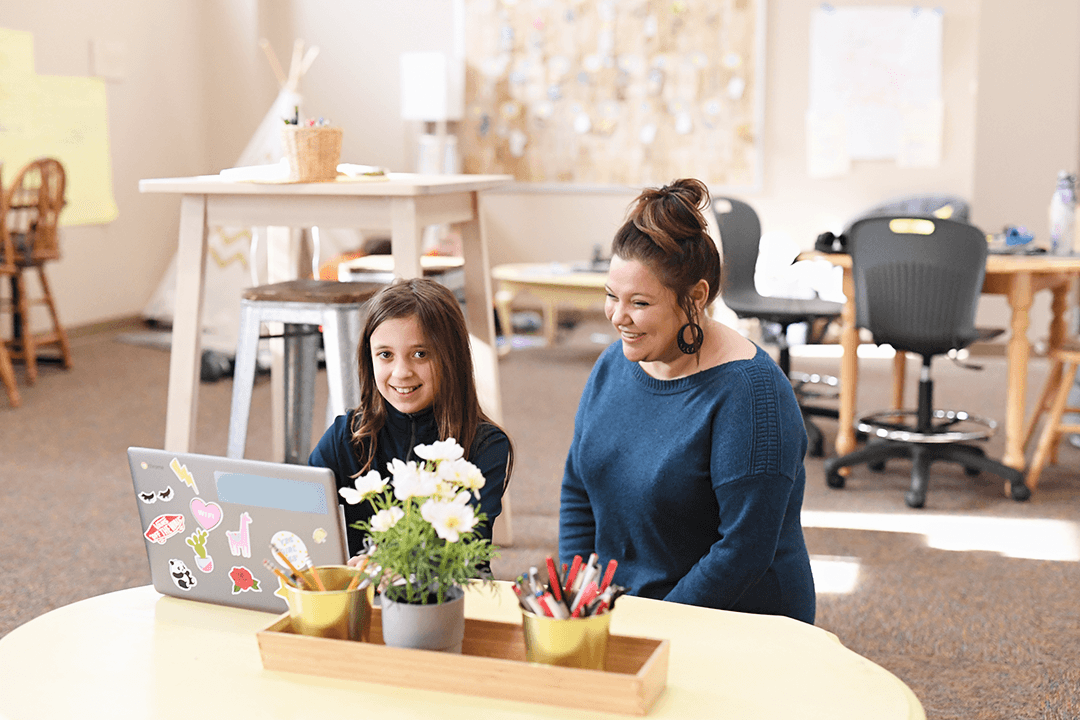 Have any questions?
If you would like to learn more about our programs or our reopening plans, simply give us a call!